Make this the year you book an event a Letchworth Corner Sports Club

​See the details for contacting us below

​LCSC - Making sport accessible...
---
Letchworth Corner Sports Club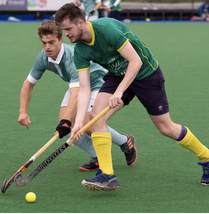 Letchworth Corner Sports Club (LCSC) is home to a variety of sports in Letchworth and the surrounding area. The Club is a not-for-profit sports and social club. Resident sports include
Letchworth Hockey Club,
Letchworth Garden City Cricket Club
,
Whitethorn Bowls Club
,
Hitchin & Letchworth Weightlifting Club
and a junior football team in Whitethorn Wanderers. In addition, a number of casual 5 and 7-aside football teams train and play on the Club's all-weather astro surface. The Club also makes the facilities available to a number of local schools. In addition to the sand-based astroturf pitch, there is a county standard cricket square, a high quality bowling green and a weight-lifting centre. LCSC boasts ample parking in its own secure and spacious grounds.
LCSC has a downstairs function room with bar (and kitchen facilities) that is available for hire and is regularly used for private parties. Other users include the Scouts, Cubs and Beavers, umpiring associations, model clubs and community groups. There are 6 changing rooms with easy access, while upstairs there is a comfortable sports bar and a viewing balcony.
---
Facilities Hire


Function Room Hire

The Sports Club's function room is available for daytime and evening hire. There is some midweek availability and weekends are often available for private functions.

Hire rates

are competitive and there is ample safe on-site parking. Contact the

Bar Manager

on 01462 684530 or 07876 442629.

Astro Pitch Hire

For hockey and football, the sand-based astroturf pitch is available at competitive

hire rates

via the

Astro Manager

.

Heritage Foundation


LCSC is proud to be part of Letchworth and as such enjoys support from the Letchworth Garden City Heritage Foundation, both share the aim of promoting sport in the local community.

Accessibility and Membership
The main purpose of the Club is to provide facilities for and promote participation in the amateur sports of Bowls, Cricket, Hockey and Weightlifting in Letchworth Garden City.

Membership of the club is open to anyone interested in the sport on application, regardless of sex, age, disability, ethnicity, nationality, sexual orientation, religion or other beliefs, except as a necessary consequence of the requirements of the above sports. The club may have different classes of membership and subscription on a non-discriminatory and fair basis. The club will keep subscriptions at levels that will not pose a significant obstacle to people participating. The club committee may refuse membership, or remove it, only for good cause such as conduct or character likely to bring the club or sport into disrepute. Appeal against refusal or removal may be made to the members.


"Book your party for 2022/2023 at this friendly and exceptional value for money venue."